Meet Landon Kartes of L Kartes Photography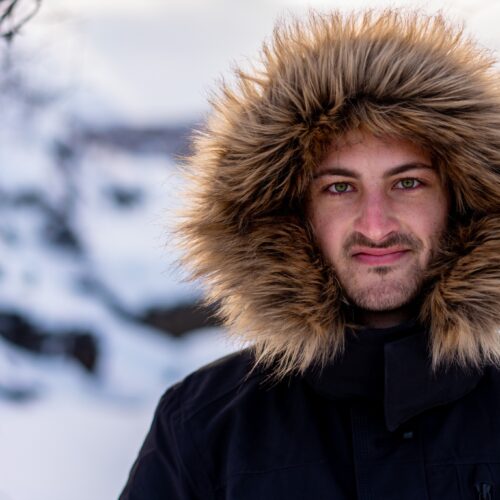 Landon Kartes of L Kartes Photography

Landon Kartes has spent much of the pandemic refining his photography skills.  YouTube tutorials have been his main source of inspiration and education.
"There's so much more that goes into photography than just walking around with a camera. Not to mention the business side of things," he said.
"The business side of things" is where talented photographers like Kartes often struggle. Taking pictures remains a challenging hobby to monetize.
"It's an oversaturated market and it's hard to make a name for yourself. I'm actually not even sure how the photographers that have made it, made it. I don't know what I'm doing with the whole business side of things, so having someone that is more knowledgeable with that side of things would actually be very helpful."
Like many newcomers in the industry, Kartes became interested in landscape photography when he got his first iPhone. The evolution of the smartphone camera has turned all of us into professional photographers–or so we'd like to think. What sets Kartes apart from the camera-phone masses is raw talent and dedication to honing his craft. Yet simply showcasing that talent through social media alone is no longer enough.
According to Photographer Doug McMahon, people throughout the industry are under the false impression that working for free for the sake of building a portfolio is a gateway to getting paid.
"Working for free leads to more working for free," he said
In the '90s and early 2000s, McMahon worked as an assistant to successful fashion photographers like Paul Jasmin and Dewey Nicks. Photo assisting was a popular way to establish a lucrative career as a photographer, yet such apprenticeships were highly coveted and hard to come by, even before the era of smartphones and Instagram.
In the social media driven culture of today, McMahon said that expanding your skillset is critical.  
"Learn how to shoot video! Unless you're a top editorial or commercial photographer, it's probably unrealistic to just be a photographer."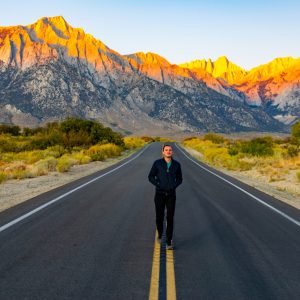 The internet of today is filled with information geared towards artists and photographers trying to capitalize on their talents. From building a website to blogging to partnering with influencers to selling landscape photos at street fairs, there are no shortage of tips from those who managed to earn a living in an overpopulated market. And if the pandemic has taught trade artists anything, it's how to get creative when it comes to making money.
Food Photographer Leigh Loftus used her downtime to develop The Chef Shots, an online course that teaches restauranteurs how to take quality photos of menu items. Students pay a monthly membership fee of $27.
Though Kartes, who is 24 and a software engineer for a freight shipping company called Flexport, is aware of his industry's challenges, he remains focused on his landscapes. 
"I have a full-time job and I do photography to show people the world's beauty, not for monetization," he said.
Growing up in northern Michigan, the state's sunset skies were his favorite to shoot. He began trading after his parents gave him a DSLR camera for Christmas his sophomore year of college. His next photo project will be a trip to Iceland in September.
When he's not taking pictures or working as a software engineer, Kartes donates his time to Street Samaritans, a Chicago-based nonprofit that cares for and manages the homeless. He developed an app for the organization that records the locations of homeless individuals to ensure they receive what they need. 
A self-described "extroverted-introvert," Kartes enjoys scuba diving (he's certified) and the company of friends at Chicago hotspots like The Vig in Old Town and Federales in West Loop. 
But his first love will always be photography. 
"I love showing people what our world has to offer. We really do have a beautiful earth."