The Post Pandemic Art World with Michelle Graves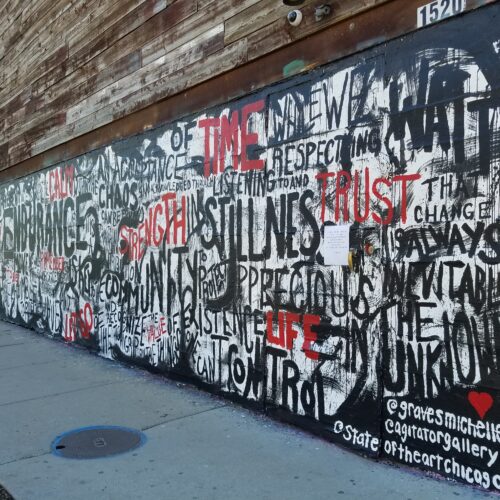 Michelle Graves
gravesmichelle.com

Artist Michelle Graves is intrigued by the prospect of what the art world will look like post pandemic. 
"The artwork itself will be deeply influenced by our experiences living through the health pandemic and political turmoil of 2020," she said. "I look forward to seeing more artwork inspired by the recent upheaval in lifestyle, language and physical connections."
According to Graves, COVID-19 sparked an evolution in how artists choose to express themselves. Mural projects appeared around the globe, artist lectures went live virtually and experimental collaborations and content became the norm.
"Artwork on boarded up buildings were reminders of the human resilience and fragility," she said.
Graves, who recently moved from Chicago to Las Vegas, has been hard at work. Her latest project, American Roulette, is a group exhibit that explores U.S. gun culture and violence.
Featured artists are John Airo, CJ Hungerman, Dominic Sansone, Cesar Conde and Folleh Shar Francis Tamba. 
A second project, a collaboration with Airo, includes five large-scale surrealist paintings that convey the political and cultural turmoil of 2020.
Graves tapped into her creative side at a young age. Her mother was a freelance illustrator who drew graphs and charts. Her father was a printer with a dark room. Her uncle was a florist. Art was in the blood.
"I can even remember doing a drawing of our house in preschool that was turned into a dinner plate. I was so extremely proud of this thing that I made. When asked, 'what do you want to be when you grow up?' I answered, 'An artist.'"
Throughout her education, her favorite subjects included psychology and music. She was a standout in her high school photography class, and earned her degree in the subject from Indiana University in 2003.
After completing an internship at the International Center of Photography in New York, she made her way to Chicago, where she became a freelance photo editor. She returned to school after the economic crash of 2008, picking up a master's from Columbia College Chicago.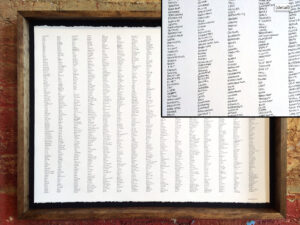 Graduate school was where she found her voice. In a program that gave its students freedom to propose changes to the school's art department, "becoming class president seemed like an obvious position to take on, while continuing to explore existentialism concepts through writing and technology in my art practice."
She became co-founder and chair of Agitator Co-operative, a small storefront gallery in Chicago. The gallery has been converted into an online magazine due to the pandemic, a transition she helped facilitate.   
The onslaught of closings and economic downturns in 2020 wasn't easy to come to terms with. Her curation consulting company, State of the Art, came to a halt. "I had to spend a difficult part of my downtime mentally letting go of my business projects," she said. "What was revitalized during the pandemic was my personal art practice." 
She and John Airo revisited a large piece they had been working on before the pandemic. "We started where we left off, and worked consistently together for the rest of the year. We had many long discussions about the pandemic, worldwide and local Chicago politics, and events that are speckled throughout our surreal paintings."
After her partner, a chef, accepted a position at a restaurant in Las Vegas, the two headed west in January. She views the move as "an expansion of my art career."
"Now that I am physically present in an extremely creative and welcoming town, I can explore the galleries, apply to local calls for art and expand my network here in Las Vegas and the surrounding west coast cities."
Her advice to artists looking to host art-related events? Just do it. "Once the idea becomes a significant thought, communicate to your network about it. Collaborate with others that are interested in it. Be the fun leader who creates the deadlines and follows up with participants and vendors."
Her advice to her 20-something-year-old self? "Do not hesitate when that burst of creative energy hits."